A Bias Tee or DC injector is a circuit that allows you to combine a DC voltage with an RF signal – this may be useful to power a remote preamp (VHF) or Auto ATU (HF), or to switch relays.    The Bias Tee presented here is a high power unit designed to complement the DG8 2 masthead preamp for the 144MHz band.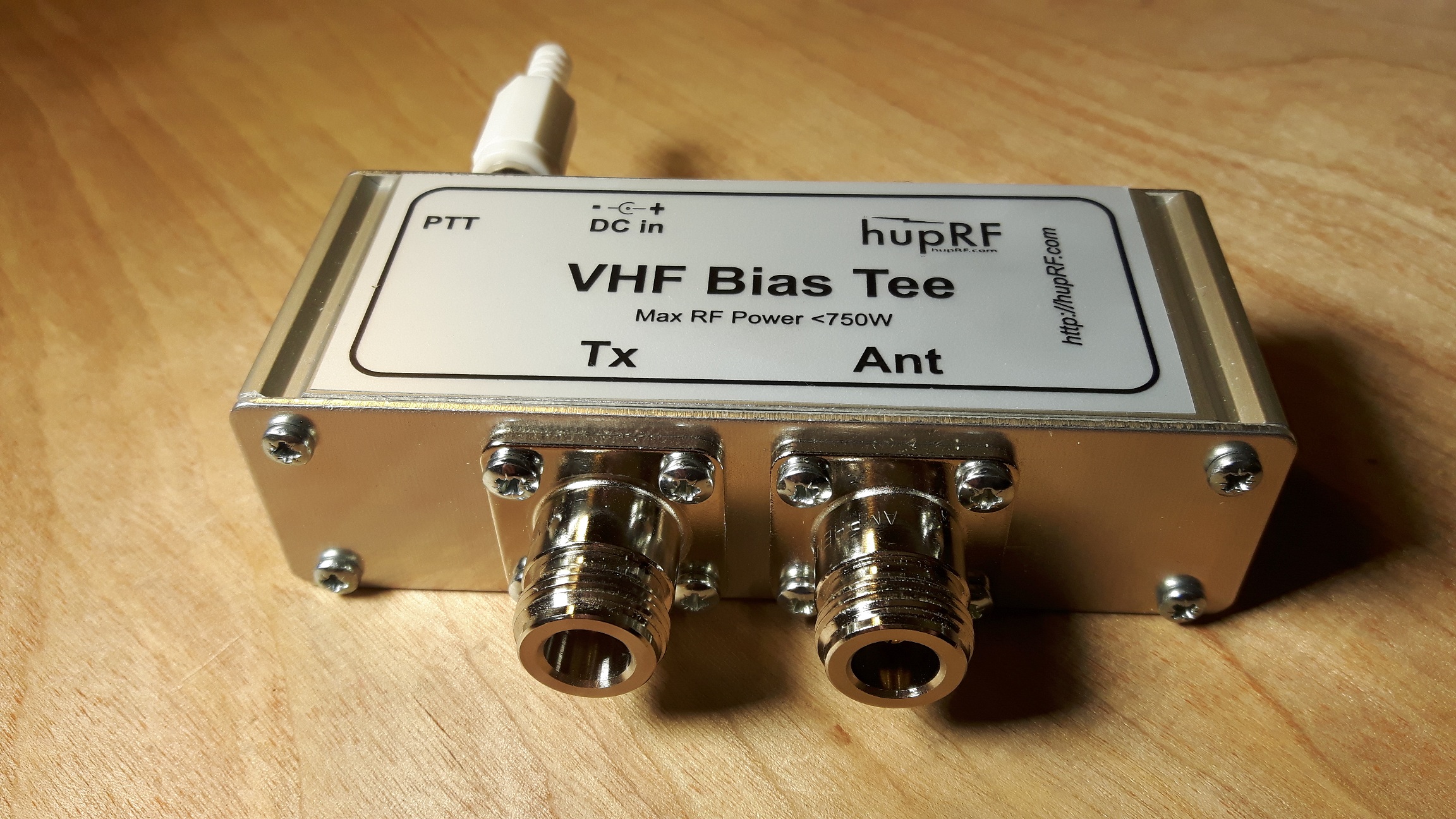 The DCI-VS has a forward power handling to match the DG8 – 750W (at 144MHz), and can cope with DC voltages up to 28V, and currents up to 1A.  Although intended primarily for use with the DG8, it is also useful across the VHF/UHF range from 50MHz to 430MHz, handling over 1kW at 50MHz.  The same high quality components are used in this product as in the DG8 masthead preamplifiers.
This new version includes PTT switching, either directly from the PTT or EOT line from your rig or PA, or via your external sequencer.  The PTT connection is via an RCA/phono jack – a ground signal puts the Bias Tee and preamp into Tx mode, removing the DC supply from the coax.   A green LED indicates when the Rx voltage is applied to the centre of the coax.
If you do not require the switching function, it can easily be assembled with no switching.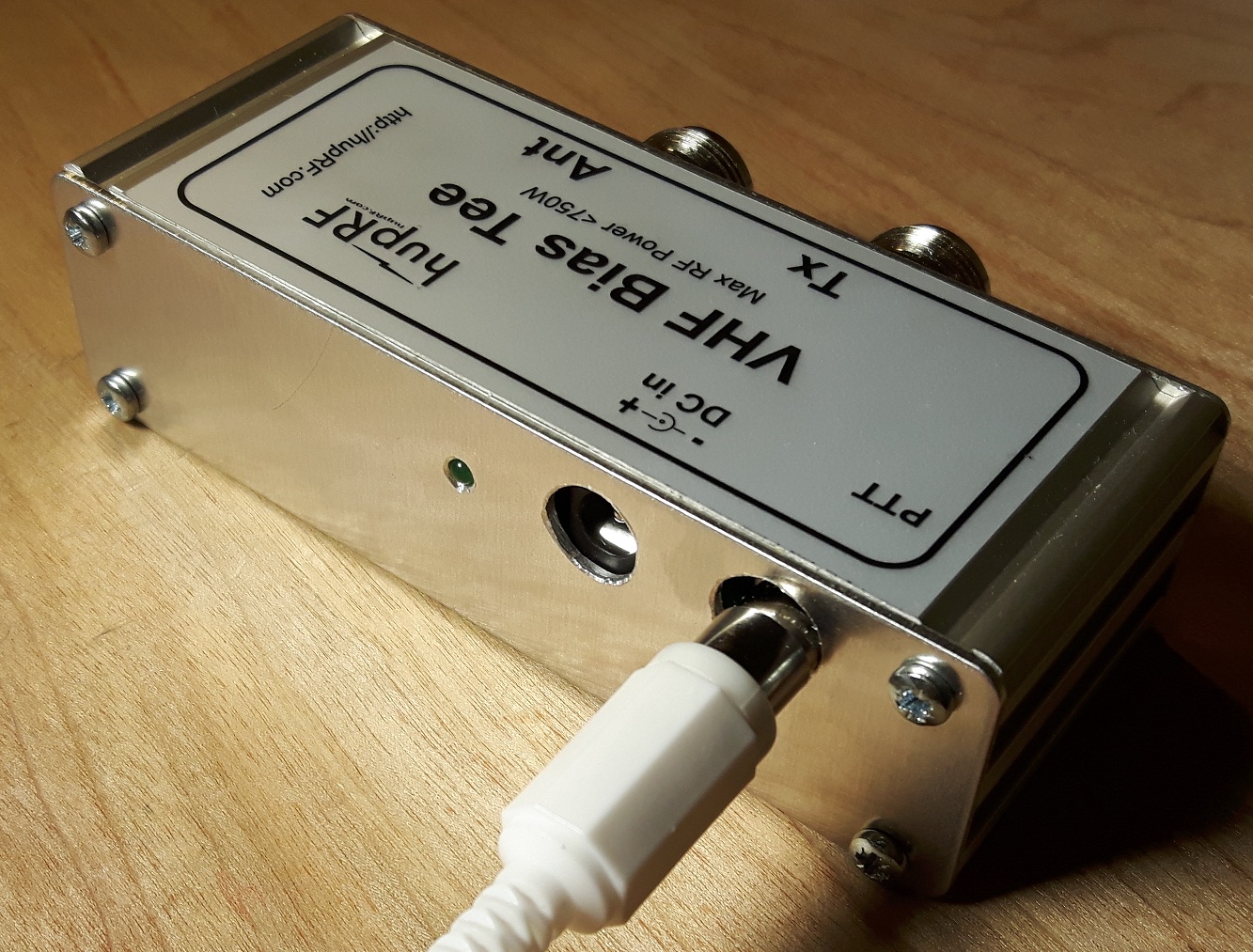 A high quality extruded aluminium case has been used, and the kit is supplied with first grade Amphenol N-type panel mounting connectors.  All the necessary parts are included, even the DC cable!
The kit includes all parts needed to complete the Bias Tee.  You can download the new DCI Manual here.